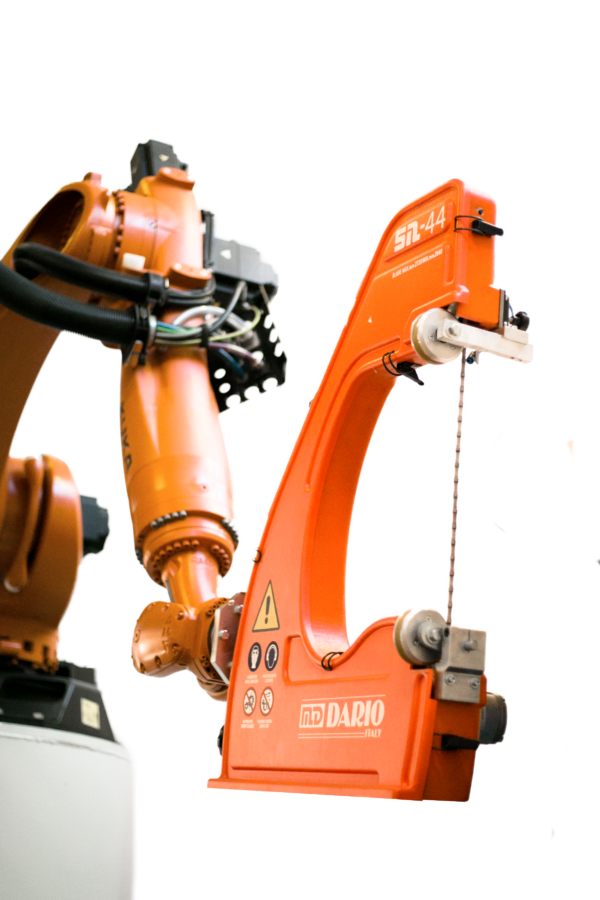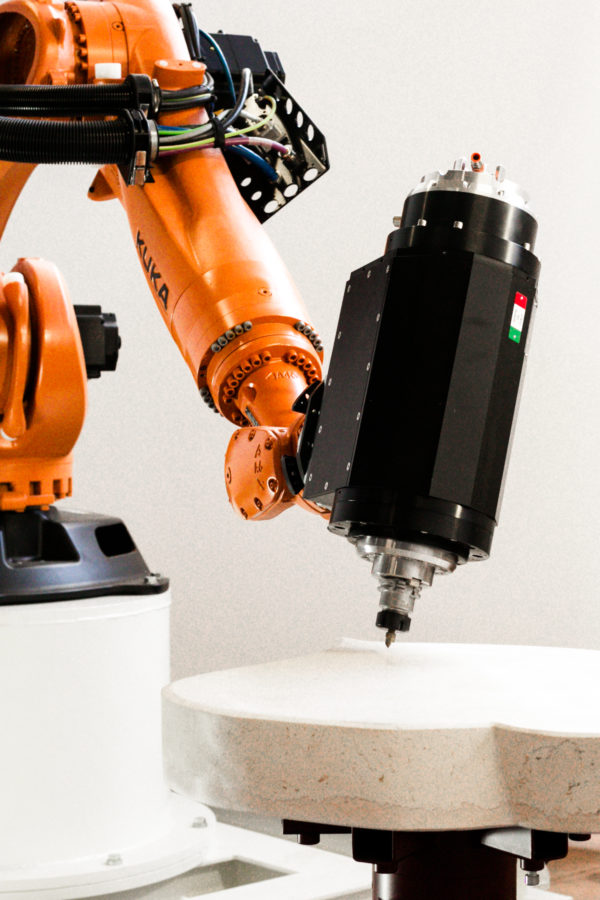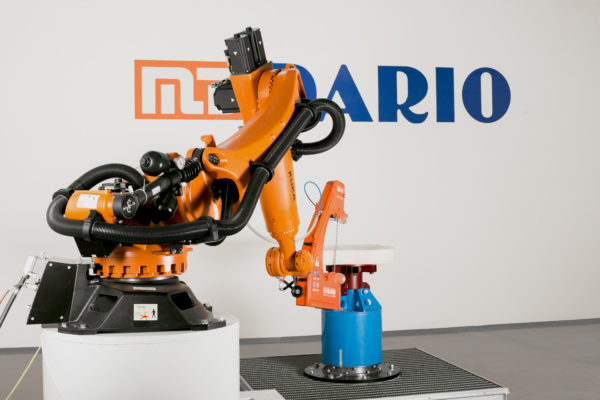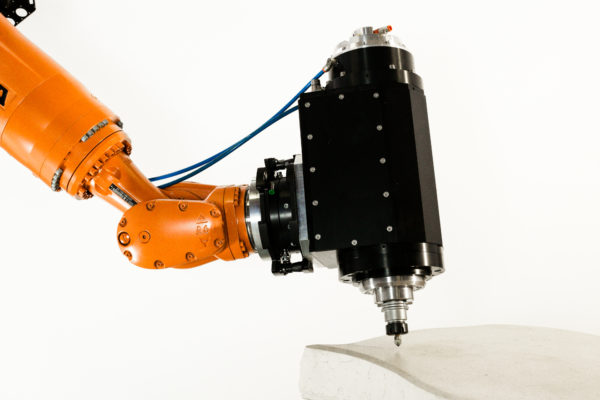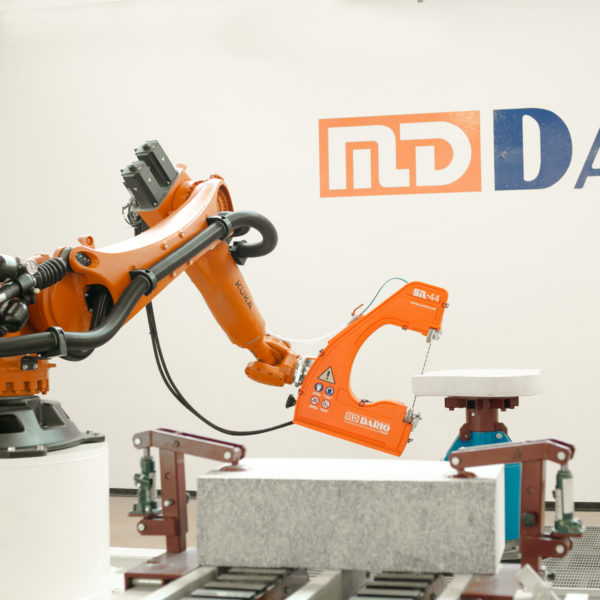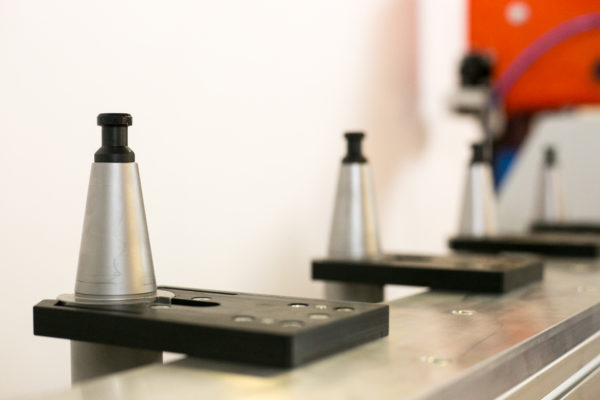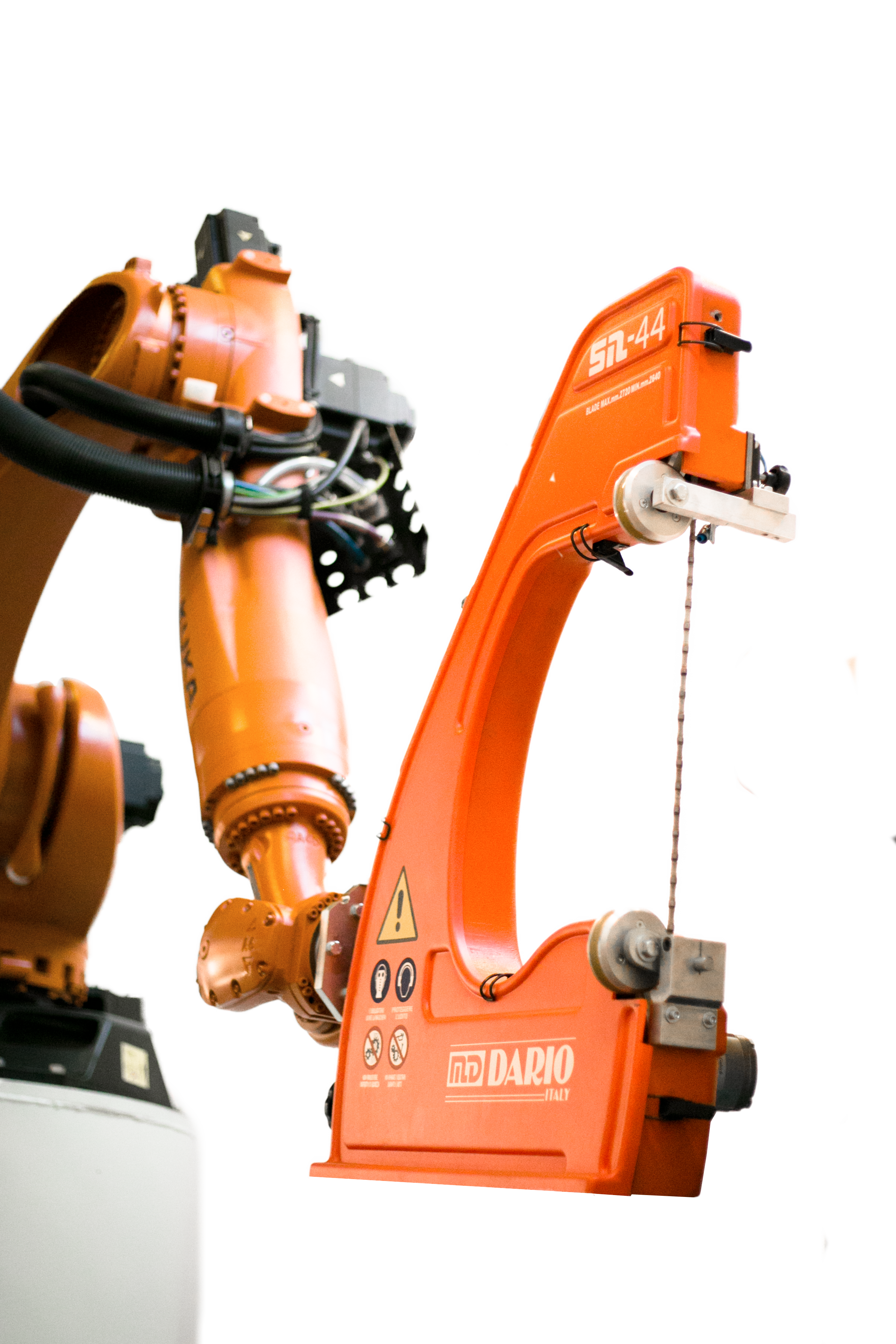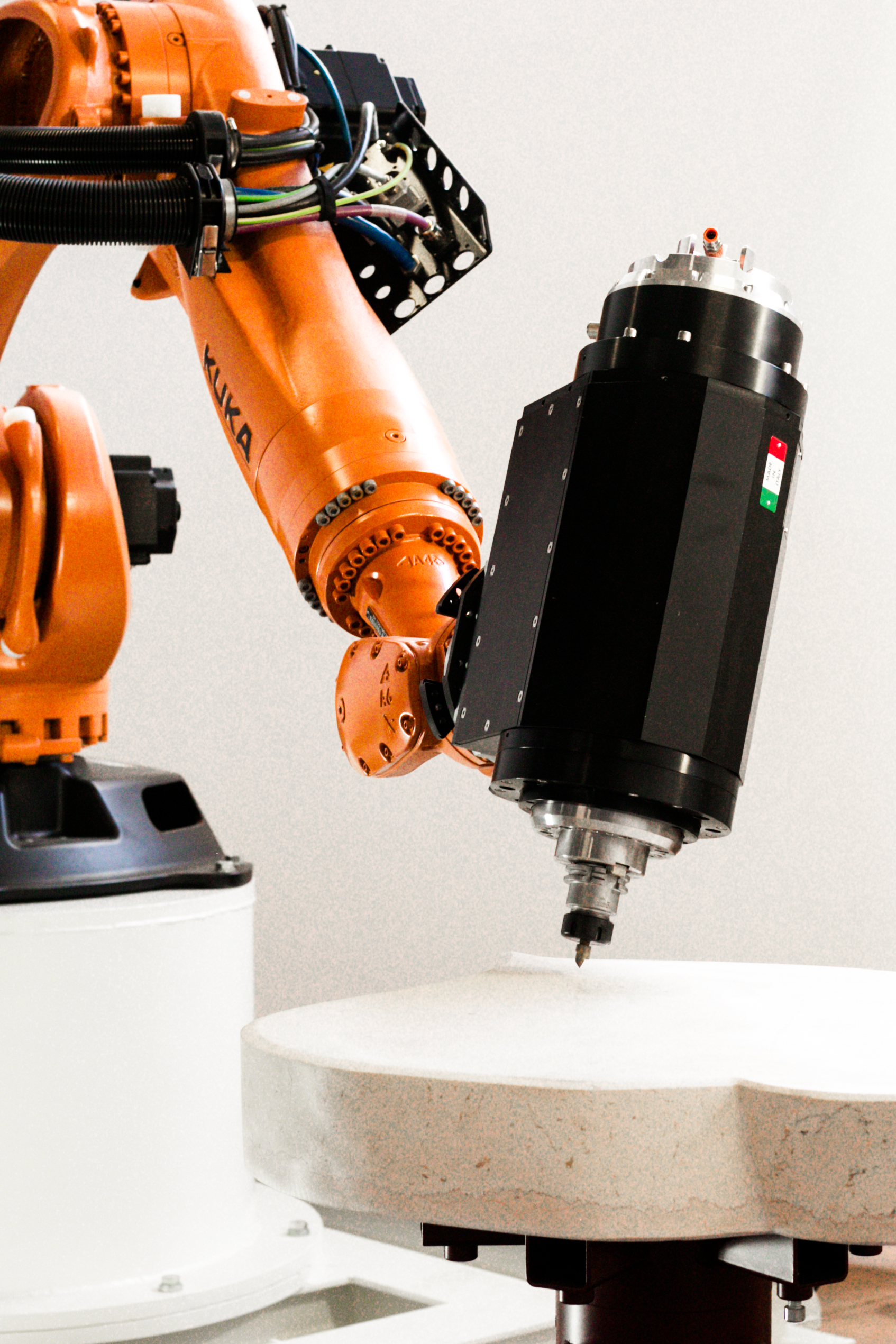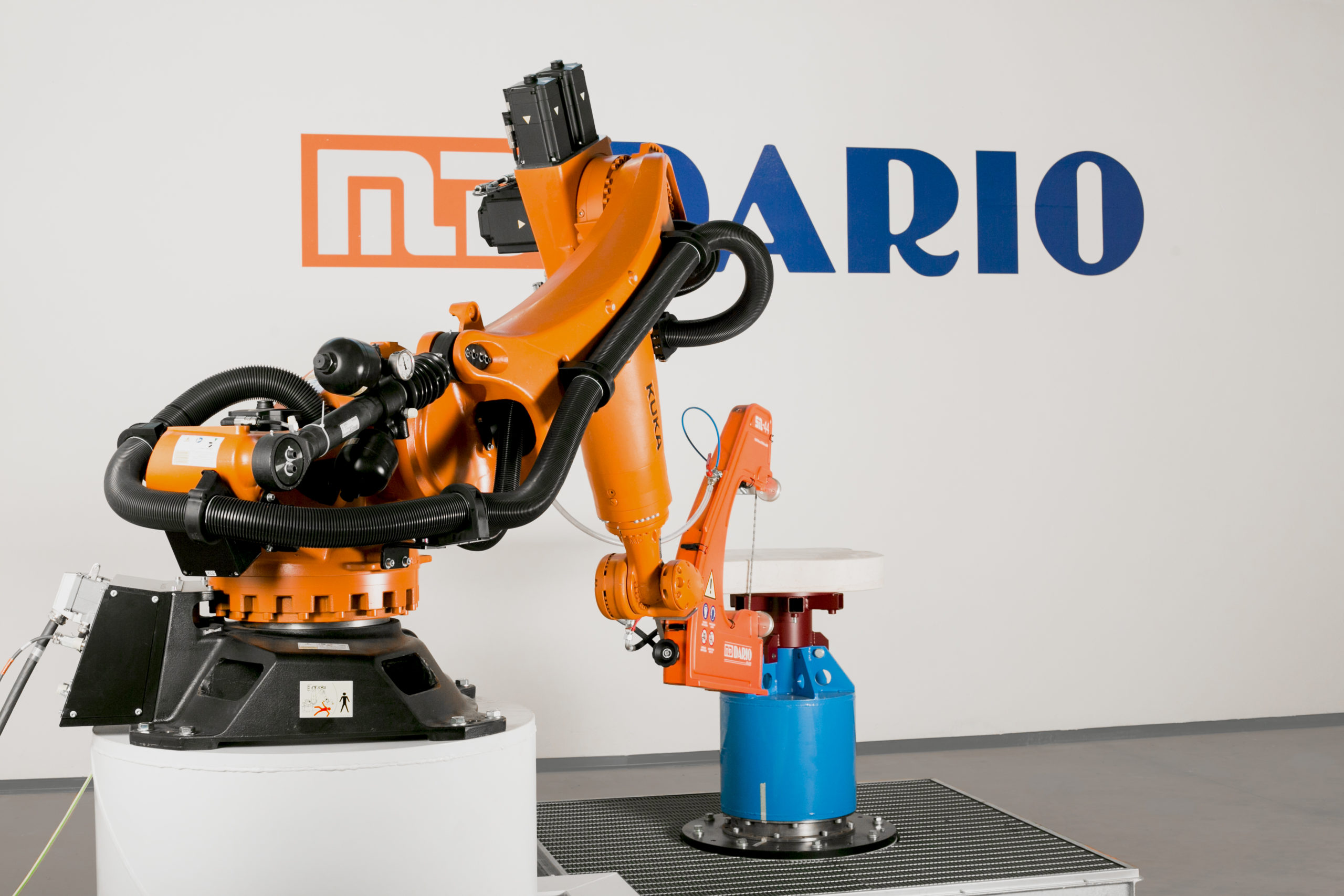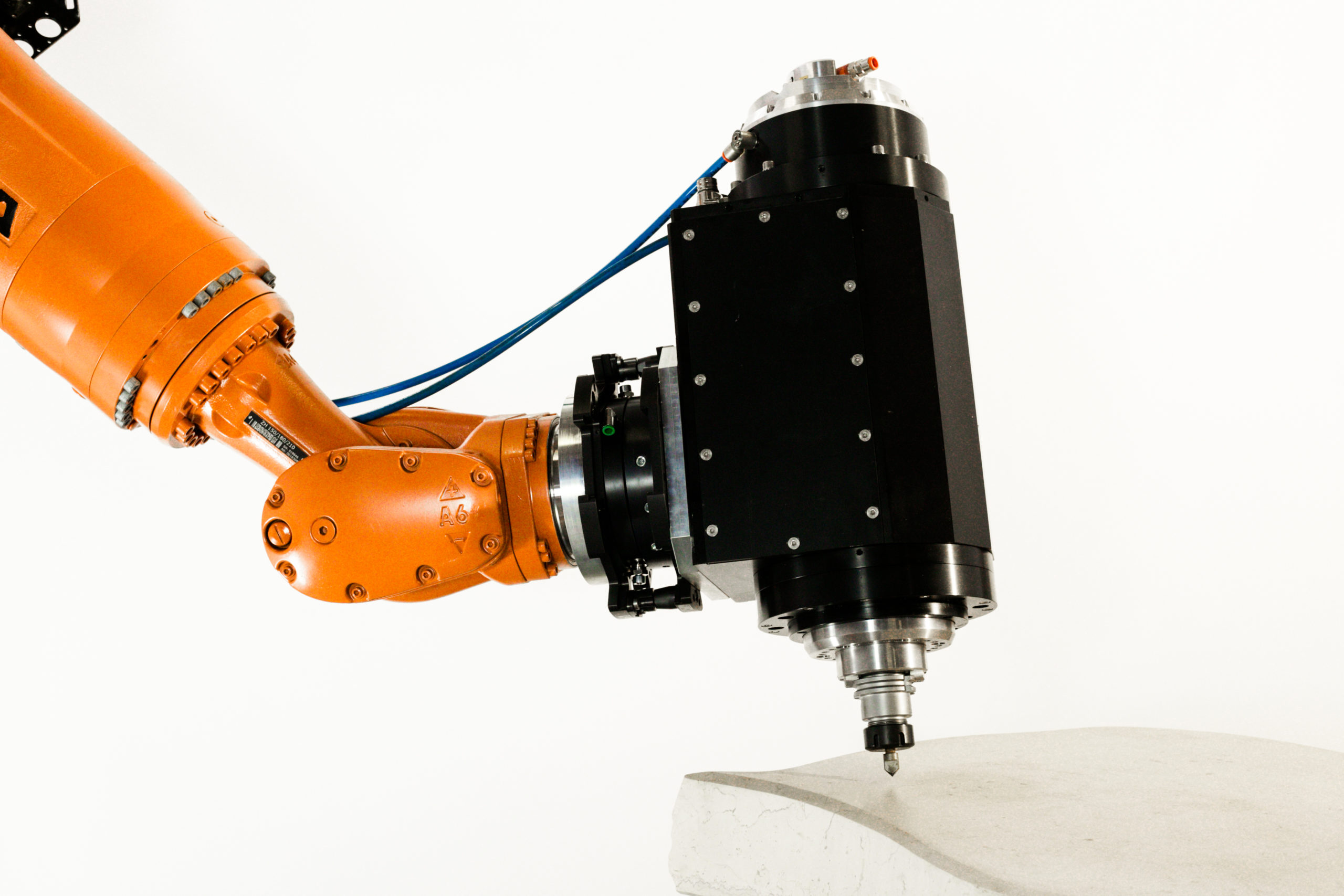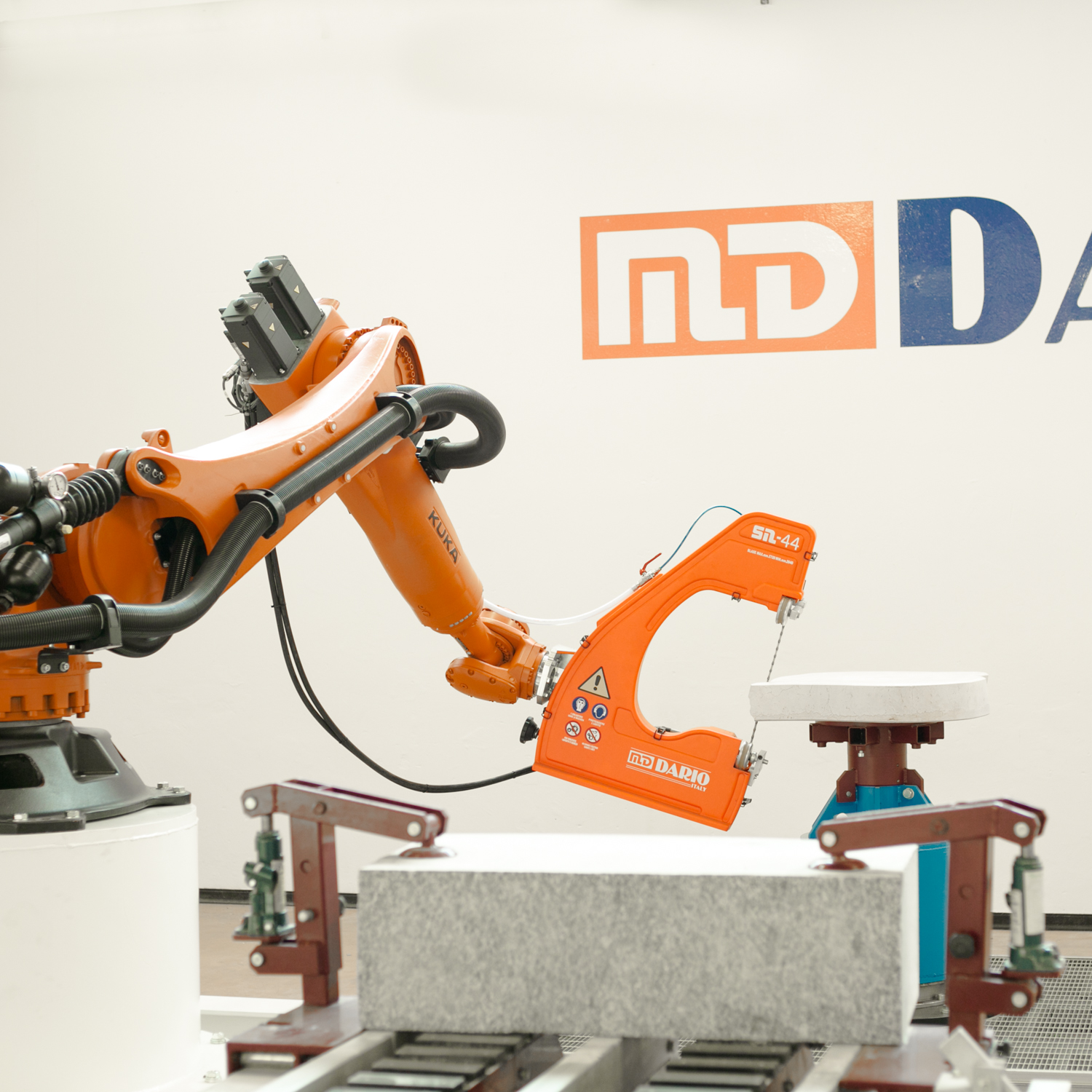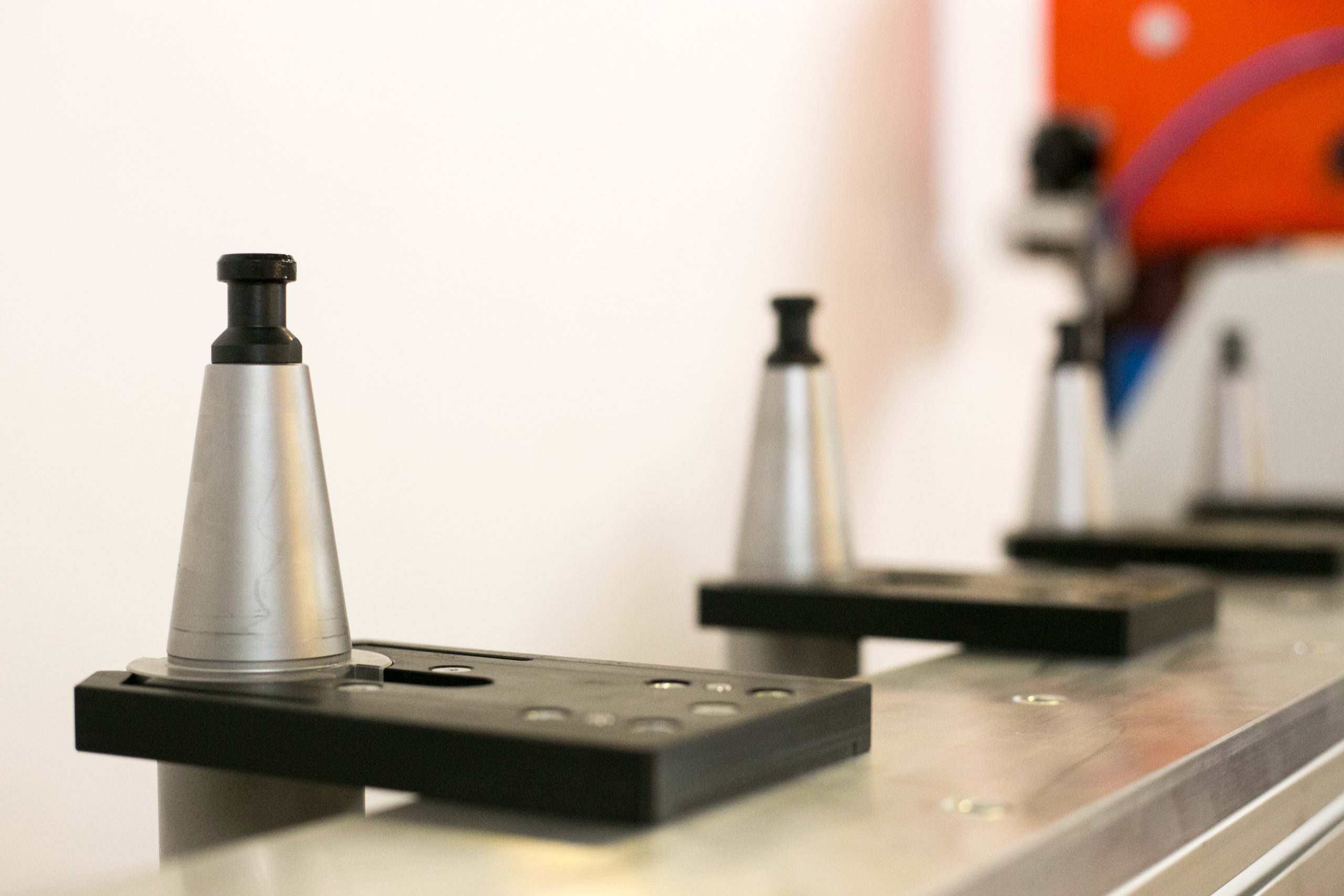 MDX Automatic
New performance with the robotic arm
MD DARIO placed on the market its latest innovation: the new diamond wire saw MDX on the 7-axis robotic arm.
The new MDX range uses a multi-tool robotic arm, which allows you to follow the main processing phases of the material: from shaping with diamond wire, to sanding, up to polishing.
In addition, it is possible to use the MDX for cutting with a diamond disc and for milling operations.
The new MDX range is an easy, flexible and above all totally automatic product. The system is integrated with an easy and intuitive software that allows you to import the drawings of the processes to be carried out directly from the CAD environments in various formats. Through a few easy steps, the processing steps to be carried out are selected. The software will then manage all the processes, allowing the operator to follow other tasks.
Cutting precision, greater productivity and greater safety are the features that distinguish the new MDX range: solutions that are nowadays required by all companies, starting from the small craftsman up to large industry.